My corset is a beautiful steel-boned under-bust with a red silk dragon brocade. I haven't worn it since I started working out, so I thought it was high time I did that to see how the fit had changed.
I put it on over a white button-down collared shirt and a grey pencil skirt (think 'sexy librarian', complete with glasses prop…heh). I love the hourglass figure it accentuates on me. It *can* be laced tighter, but I can't pull it in any further by myself.
Here are the results (yes yes, cell phone photos… I'm all class you know!).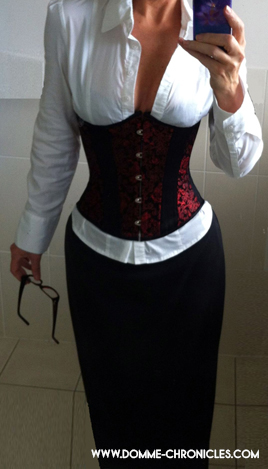 A closer look at the detail: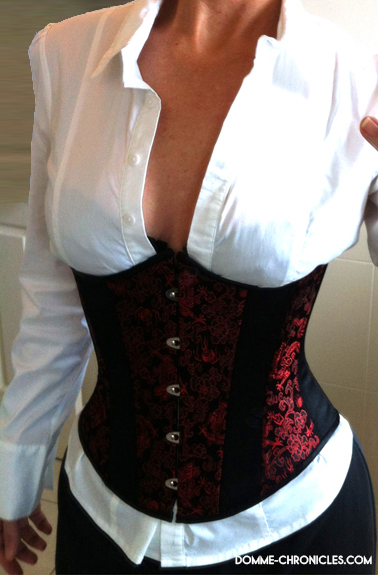 Gorgeous, isn't it?!