Thanks to all who expressed an opinion about the new template.
Final results:
76% liked this one better

22% liked the previous

2% said 'Who the hell cares?!', which I interpret as "I really don't mind, I come here to read your writing, and you can present it in any manner you see fit, it is fine with me…"

None of you fessed up to finding the poll boring.
Look, here's a graph!! (I find graphs are very valuable for presenting vital and complex information, especially when there is the chance for confusion…)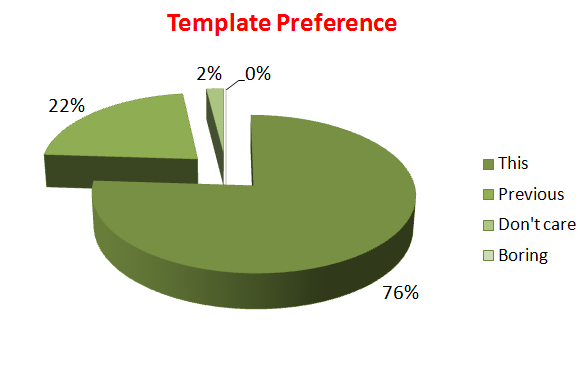 So, I'm keeping it. The graph says so.