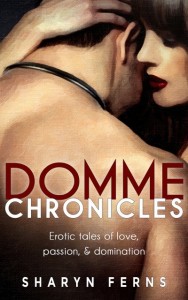 With 4.9 stars on Amazon, here's what critics and reviewers are saying:
…both powerful, and evocative.
…this is a real jewel. Gritty and nasty, soft and sweet.
…both fierce and touching, playful one moment and violent the next.
…genuinely beautiful prose in this copious collection of D/s flash fiction
…smart, self-aware and visceral writing.
Ferns lets us dive into moments of stunning intensity and intimacy.
This anthology of true life vignettes offers intimate glimpses into hot BDSM play between a female dominant and her boy.
It includes passionate moments that cover the gamut of play: teasing, denial, chastity, flogging, caning, pegging, slapping, and much more. It also includes incredibly sweet exchanges full of tenderness and ownership, lots of kissing, laughter, affection, and silliness.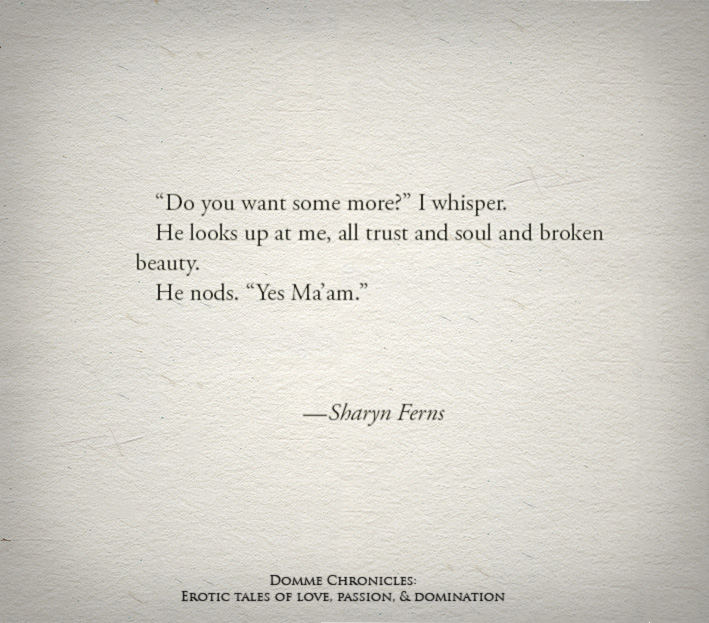 No stereotypes, no billionaires, no far-fetched fantasies: This is what real femdom D/s looks like.
It's available on Amazon for Kindle and Smashwords in other formats. You can even go old school and get a hard copy from either Amazon or CreateSpace.
For those who prefer smaller bite-sized pieces, you can also buy the book from Amazon in three separate volumes: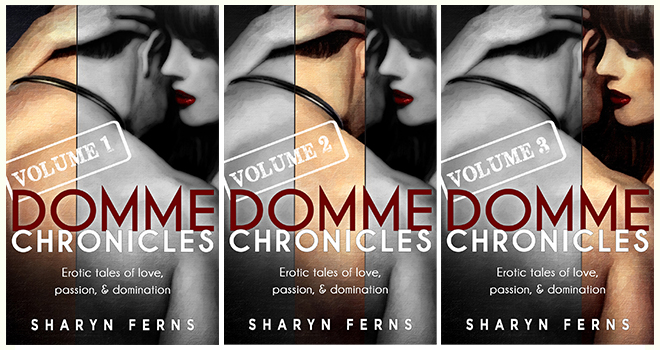 Volume 1 ~*~ Volume 2  ~*~ Volume 3
___
For more detailed posts about my book, click here.
GD Star Rating
loading...